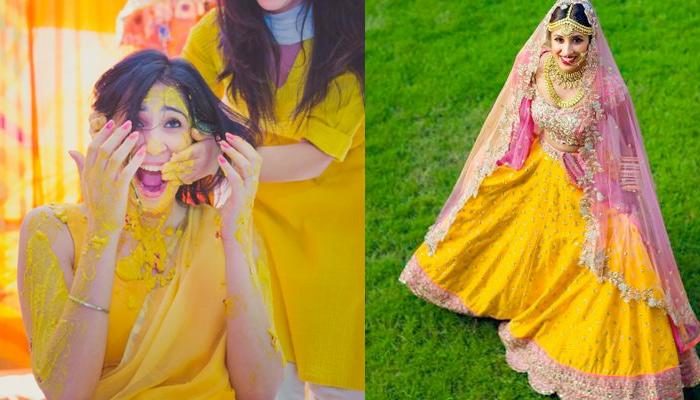 We all know how we're supposed to feel on our wedding days: Excited, ecstatic, and incredibly in love. Ah, the blissfulness of getting married. But there are certain things one needs to keep in mind before the big day.
Wedding photos are meant to last a lifetime, and the majority of those photos will show your face – so yes, your makeup is going to matter a lot.
Follow these simple tips to look Beautiful and Extraordinary on the Big day:
Protect your skin
Always remember to apply a sunscreen whenever you go out whether it's to buy the lehenga, coffee date or dance rehearsals.
Prepare your skin well in advance:

Makeup can only look as good as the skin it's on. Start cleansing, toning, exfoliating your skin. Apply face masks to get rid of the tan and dry skin. Get facials done for glowing skin.


Book an appointment with Olready Associated salons to get flawless looking skin.
Practice few times before the wedding:

 Considering doing your own makeup? Practice doing it beforehand. This way, you will avoid creating a mess on the big day. It is better to practice two to three times with the looks and try out variations, rather than doing them for the first time on the wedding day itself, it might turn about to be a disaster.
Take care of your healthy hair:

 Shampooing, conditioning and applying serum are the three must-dos to keep your hair healthy and shiny. If you travel a lot in the sun and pollution, do cover your hair. Curd and oil masks can also be applied. Avoid using blow-dryers as much as possible, as they strip your hair of moisture.
5.   Choose colors wisely:  Keep things balanced and choose neutral colors with some life in them.

For
cheeks and lips

: Go for peach, red, brown, maroon
For
eyes

: warm brown, gold champagne, silver colors
Don't imitate rather get inspired: Some brides put together really cool theme weddings and beautiful looking makeup. It makes sense to take inspiration from that and play with it in the makeup and other elements of your look, but be careful not to do it so exact that you start looking like a character in a play.

Keep an eye on those eyes: Dark circles and puffy eyes can make you look tired and mess up your bridal glow. Which you obviously don't want. So make sure that you are taking your 8-hour beauty sleep. Also in order to enhance the beauty of your eyes, even more, you can get your eyebrows done from someone who actually knows how to do them well.

Remove your makeup every day before going to sleep:

 This is the most important thing which will save you from acne and pimples. It just takes 5 mins wash your face and apply a night cream to get soft supple, pimple free skin.


In addition to all this, of course – a proper nutritious diet, adequate sleep, lots of water, regular exercise and a stress-free mind is a must for the bride to-be.
Visit these salons to get great discounts: