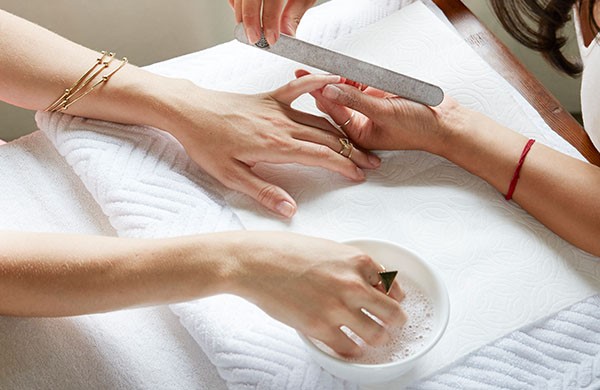 The fresh and modern approach towards revivifying your look always works. It starts from a pedicure, manicure, facial and other body treatments. But modernizing your manicure doesn't mean that you have to drift from your signature style. Try experimenting with your regular nail shape to freshen up your look.
Now heading towards nails salon could be a treat. But with so many options it can be a little overwhelming how your nails to be shaped? Almond, Square, Rounded, or any other is so many options available.
To clear up your confusion, here's we have brought up a quick overlook of what each shape looks like so you can have an idea about what to ask from your expert for next time.
Whether you have long and spindly fingers or your digits are short and stubby and you need guidance on short nail shapes, this guide helps you best.
Round shape
How it looks: Simple and classic. Round shaped nails are the easiest one to maintain at home along with salon visits. This option is good for short length and natural curved edge. It is really a no-fuss option for someone who puts their fingers to regular work
.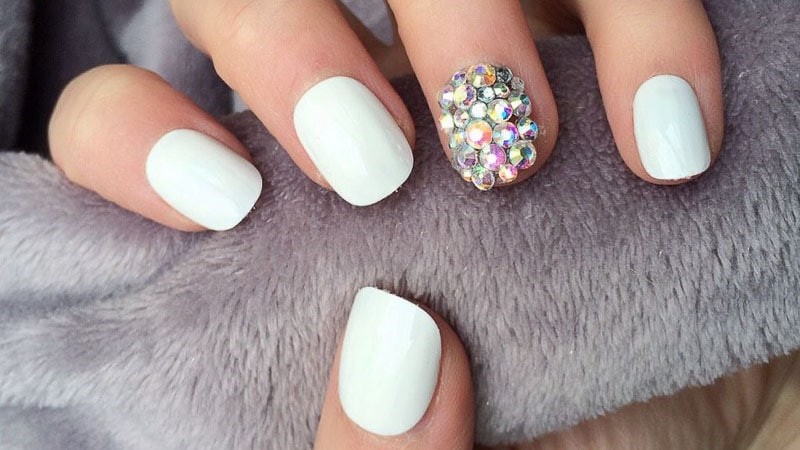 BEST FOR: If you want to elongate your short or stout fingers, it is the best option.
WEAR IT WITH: Any color from the sheerest nudes to the boldest bright. Round and almond shaped nails elongate and make hands look more slender.
Oval Shape
How it looks: Often speckled on the runways, this girlish shape draws out nails in both width and lengthwise. One can often get confused with it as it is similar to the almond shape, but with dulled, more delicate-looking tips.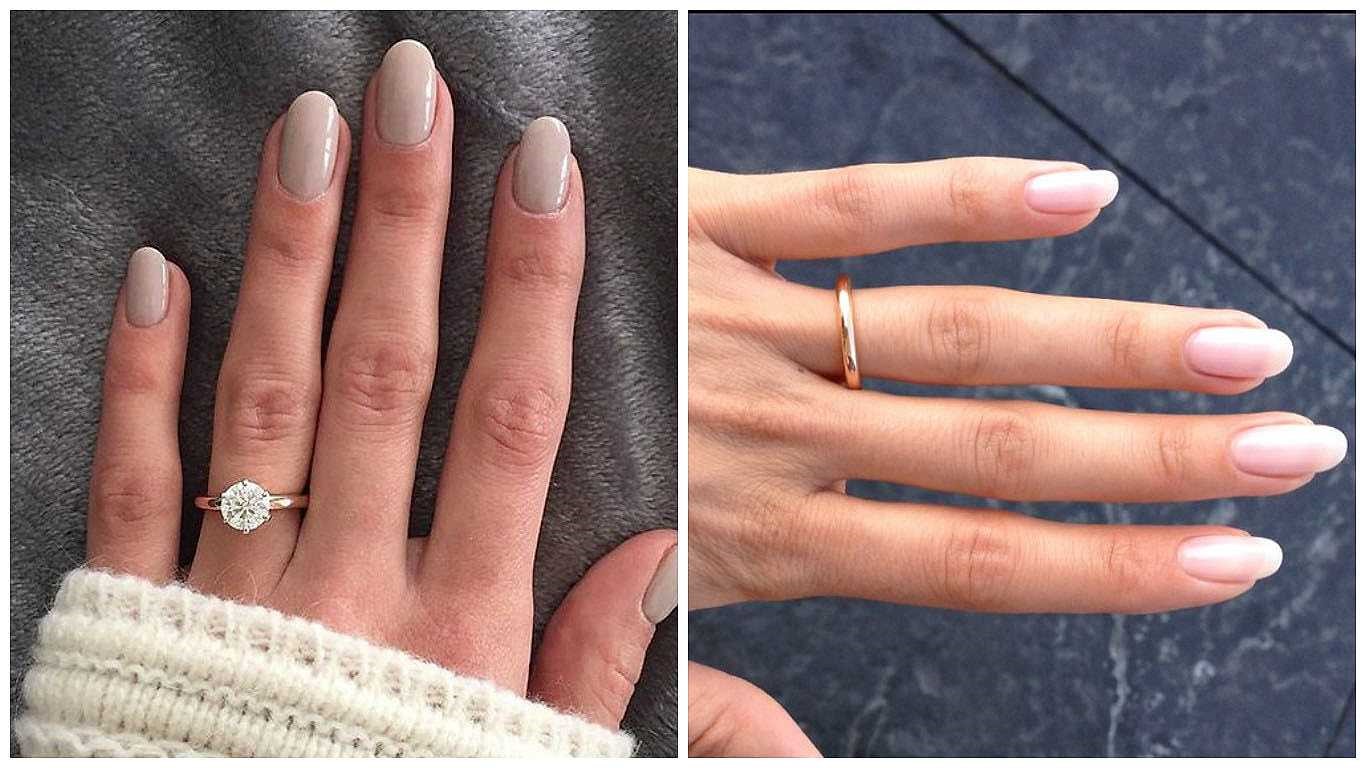 BEST FOR: Wide nail beds; long length. If you have squatter fingers or shorter hands with wide, broad nail beds, an oval shape nail will create the illusion of length.
WEAR IT WITH: Any type of nail art as there is much space to get creative.
Square Shape
How it looks: A regular square shape with square edges, it gives your nails a subtle edge without much effort. If filed short, they won't break easily—hence, it is a practical choice for all those working and low-maintenance ladies.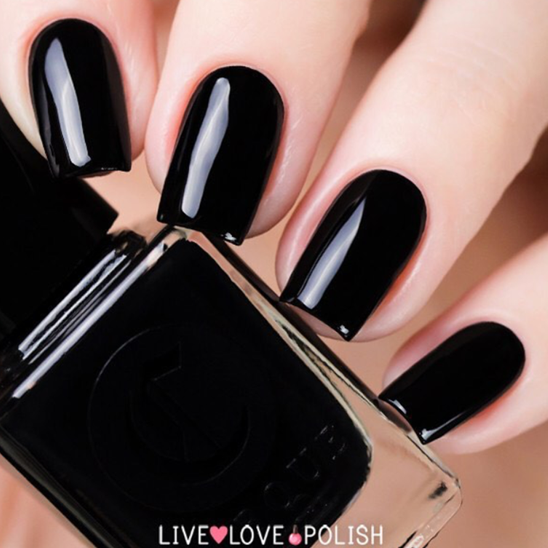 BEST FOR: Wide nail beds with short length as you don't need much of an edge to achieve it. It's great for relatively shorter nails.
WEAR IT WITH: High-shine and solid shades. It looks beautifully manicured and is a great canvas for simple nail art.
Squoval shape
How it looks: A complex mixture of square and oval, meaning part-oval, part-square, the soft naturally curved edges of squoval shapes are never too round or too sharp. This simply elegant look makes them universally flattering on all hand shapes and sizes.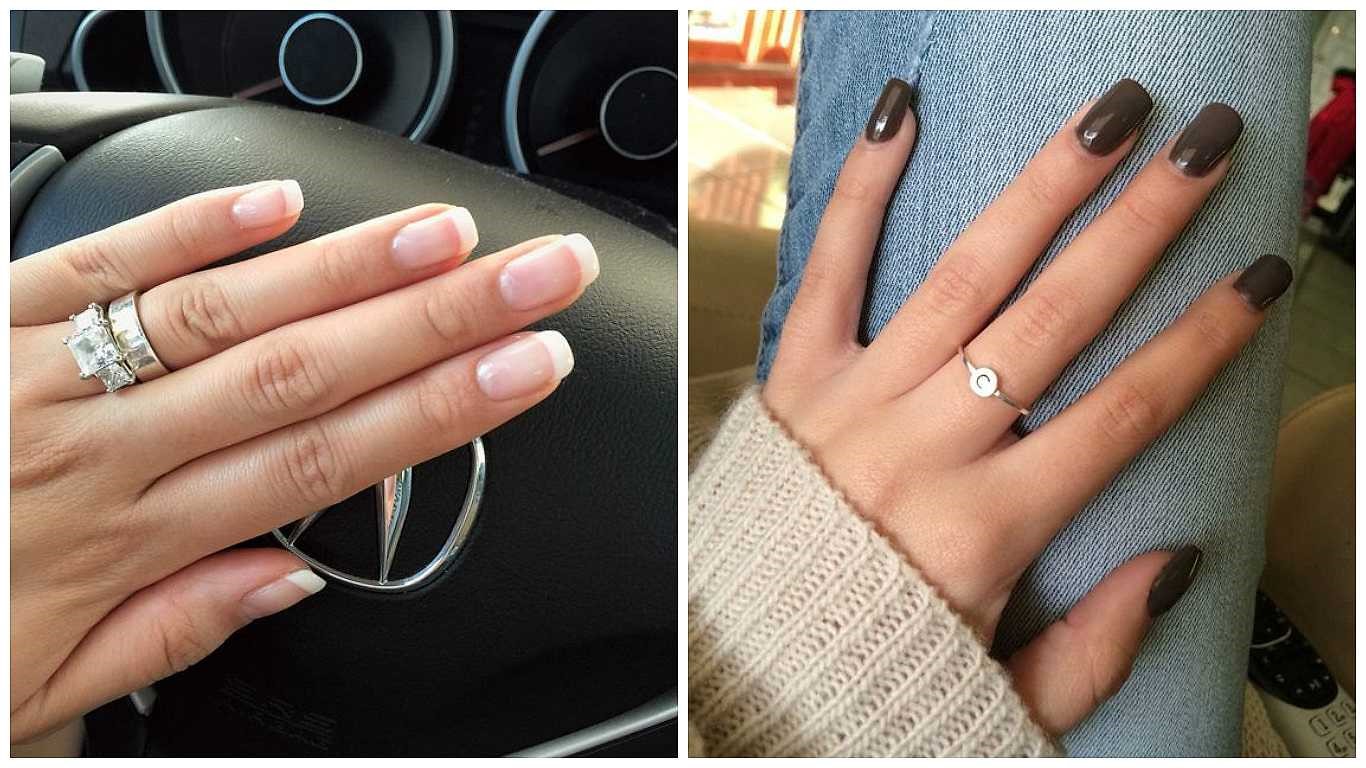 BEST FOR: Girls who are manicure minimalists. It's a good option between square and oval (understandably), and it's easy to keep up with shorter nails.
WEAR IT WITH: Geometric nail art or cream-finish shades.
Coffin/Ballerina shape
How it looks: This is just the favorite of Kylie Jenner, and just a cool shape if you wanna try something unique and eye-catching.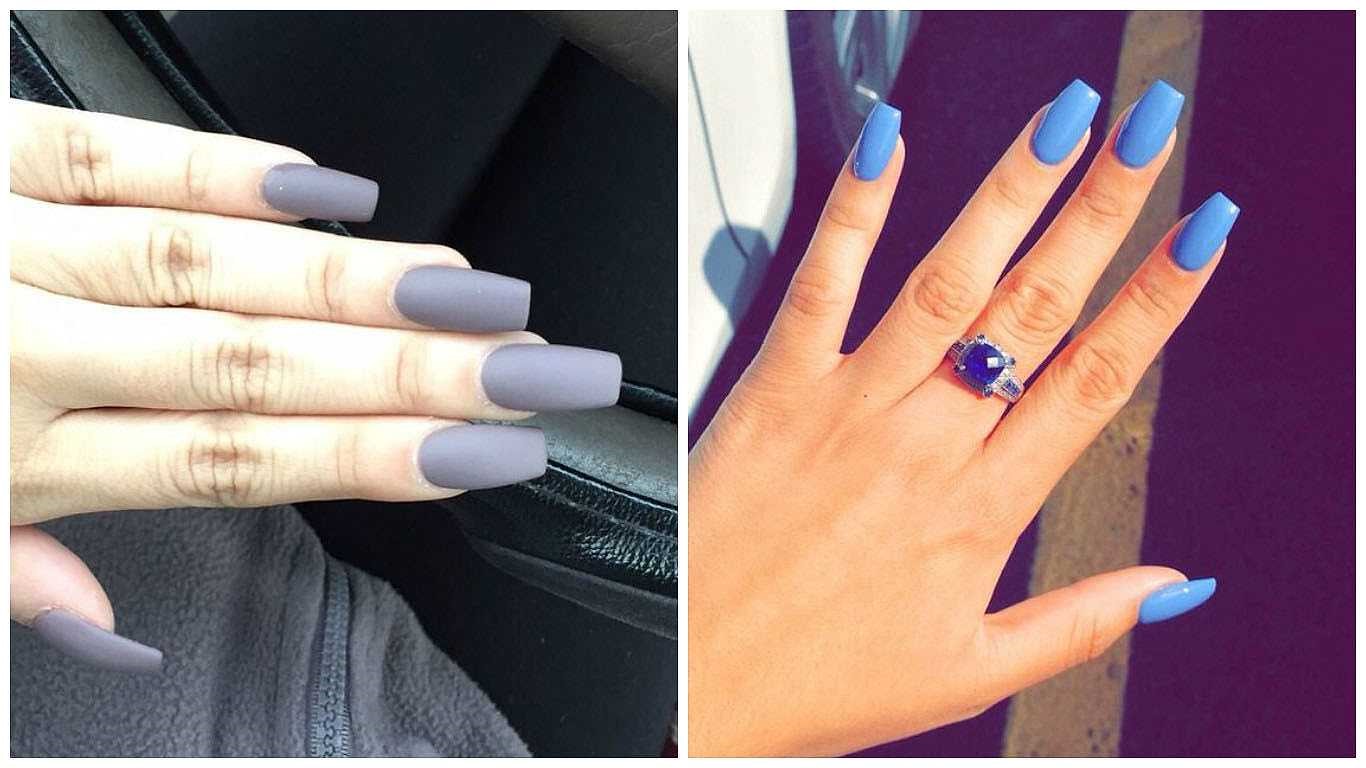 These long and slim shaped nails are squared off at the tip similar to a coffin or ballerina slipper. However, meticulous salon maintenance is important. This shape is similar to stiletto, however with a sharpened off tip which makes it look like a coffin.
BEST FOR: Acrylic nails enthusiasts who are a freak to try some exhilarating shades and nail art.
WEAR IT WITH: Pale neutrals or simple nail art at the simple gathering. One can pull the coffin look off with a genuine nail; however, it will look up a lot better with false nails.
Almond Shape
How it looks: Straightaway slenderizing, the contemporary almond-shaped nails are today's demand. It is characterized by slim sides that meet with a rounded point. Not suited for nail biters. Sorry, nail-biters—oval and almond shapes only work with longer nails.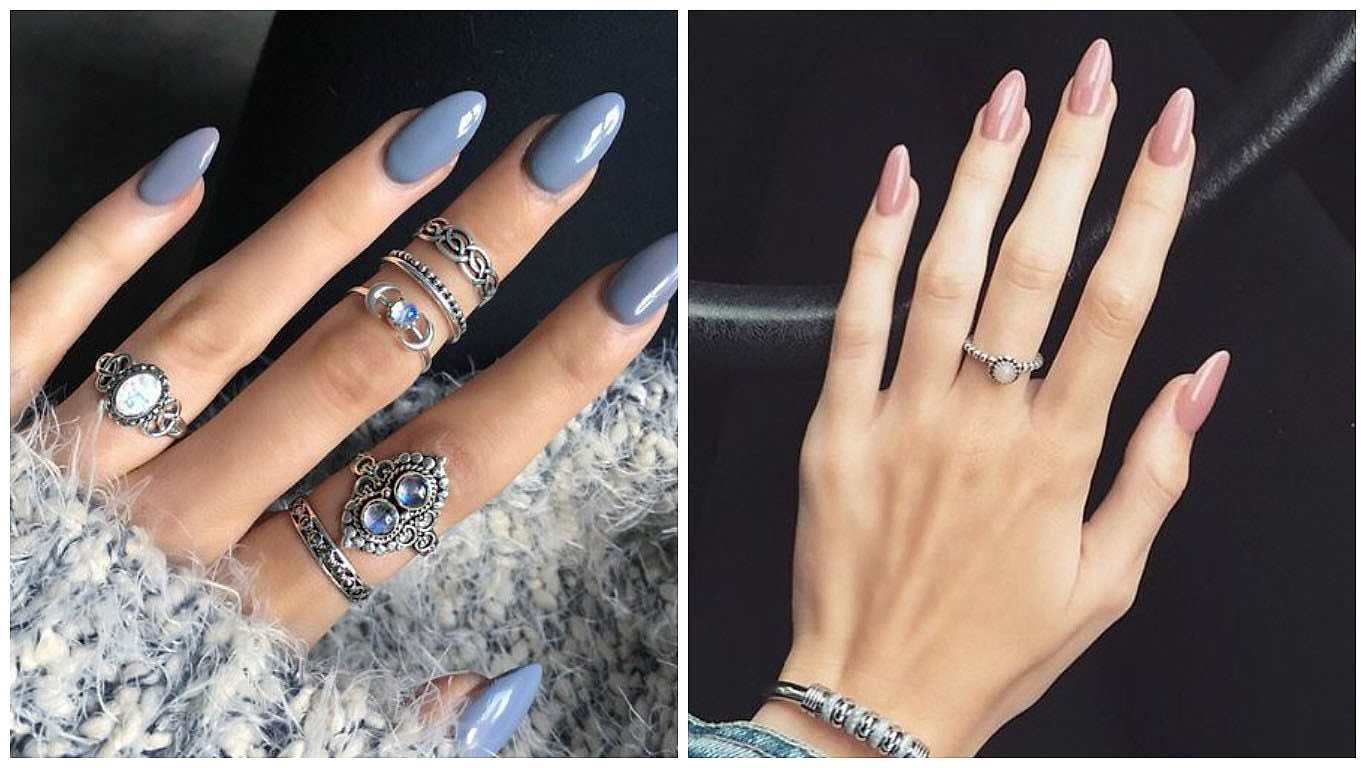 BEST FOR: Long and slim fingers. If you have long or short fingers but your nail beds are narrow and long then nail style is a must for you.
WEAR IT WITH: Matte nail polishes with a metallic element.
Stiletto Shape
How it looks: Unless you have a star like personality, mani squad of Lady Gaga or Adele, this pointy tapered nails could be a wee bit unviable. Still, you are willing to try this daring shape, plan on a standing appointment at one of the excel salons near you—for both manicures and blowouts as well.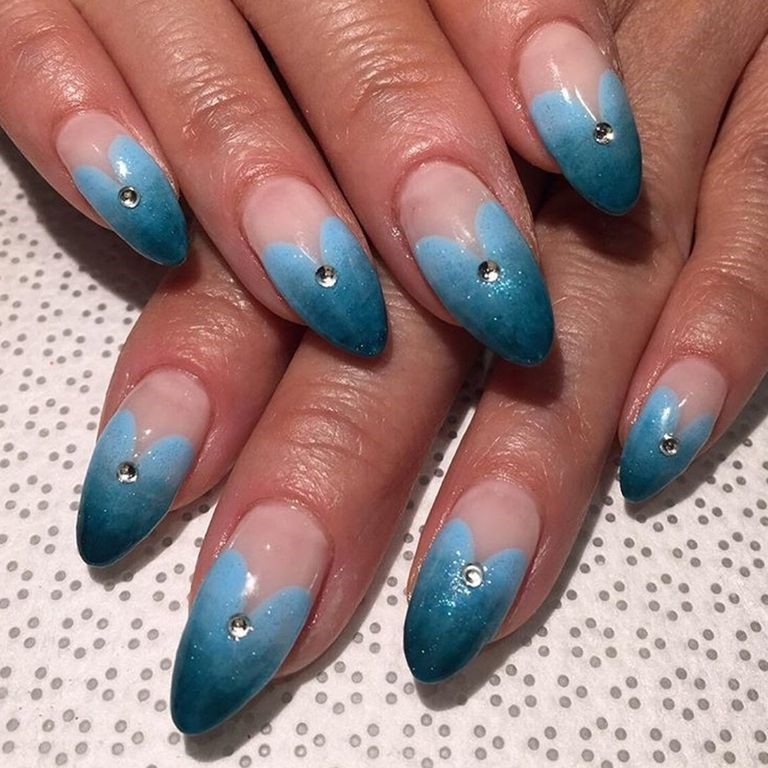 BEST FOR: Long nails and fingers. However, there is a big misconception that almond is stiletto, but the stiletto shape is much more sweeping.
WEAR IT WITH: Sheer shades or tasteful designs.
Advice for Stiletto Shaped Nails:
The stiletto shape in nails is not possible on the natural ones as such nails don't have enough strength to hold this shape, meaning that these nails might very well break off in a couple of hours. If you want this look on its perfect, opt for nail enhancements.
Have you ever thought of such perfect shapes for your nails? Haven't! Then just pick the most suitable one according to your nails texture and move ahead with the assorted list of top nail art salons in Delhi.
List of Top 5 Salons for best manicure and nail art in Delhi NCR
Address: Golf Course Road,Gurgaon
Address: Sector 15, Gurgaon
Address: Pitampura, New Delhi
Address: Ashok Vihar, New Delhi
Address: Vikas Puri, New Delhi
It a bitter truth that what suits someone else might not work on your nails at all. Hence, make a smart pick, use this guide to find out what suits you.
Hurry UP! Olready is there to make your search convenient. Book appointment at some of the best salons with us now!