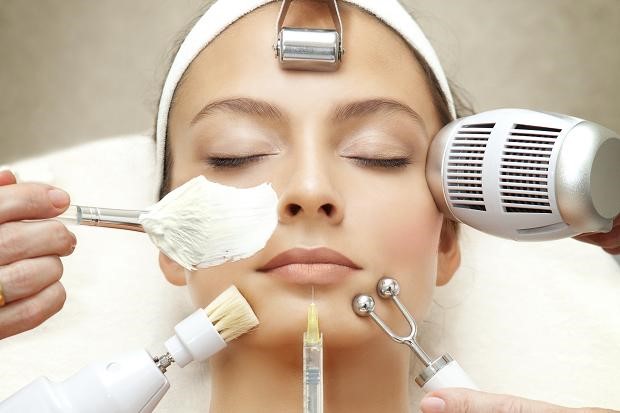 Hey! Gorgeous ladies… how often do you give yourself time to have a soothing facial in the parlor? Do you have an idea how many types of facials for glowing skin are available these days? Have you ever thought of the type of facial that will suit you the best? Well, I doubt it.
To make you know, there are many types but here we have made the assortment of top 10 facials for glowing skin in the parlor that you must try.
I am sure, you will enjoy this knowledge exploration and from now onwards you will choose the right facial for yourself at times. Have a look on the
Best facials for glowing skin in Parlor
Fruit facial
Fruits are always healthy for body and now for the skin as well. Fruit Facial is a special blend of fruits rich in vitamins like orange, pineapple, apple, and coconut. Some amazing properties of these nourishing fruits impart natural help you have glowing skin with improved texture and fair complexion. Apple fruit facial for glowing skin is simply the best on to try.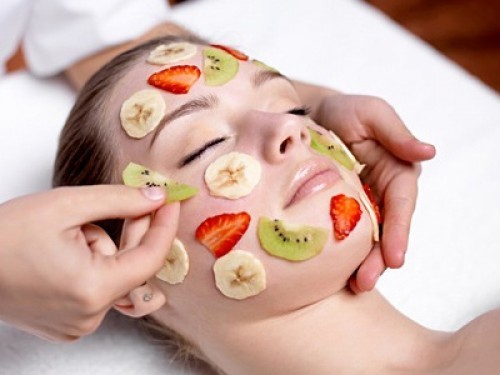 Image Source: Natural beauty tips
Good news is that it is suitable for all skin types.
Silver facial
Just like brightening shine of silver, silver facial detoxifies and purifies the skin tissue along with restoring the natural balance of the skin. For removing skin impurities, regulating sebum secretion you must try silver facial in the parlor. It will help leave your complexion matt and completely oil free. It is one of the best facial for glowing skin in the parlor.
Pearl facial
Are you looking for the type of facial that can give you a fairer skin? Then this is the ideal one? The pearl polish brings your skin an instant glow making you look fair and radiant. Being a popular Parisian facial it is applied by most of the celebrities all around the world. It helps in instant tan removal and rejuvenates dull skin to bring in an instant glow.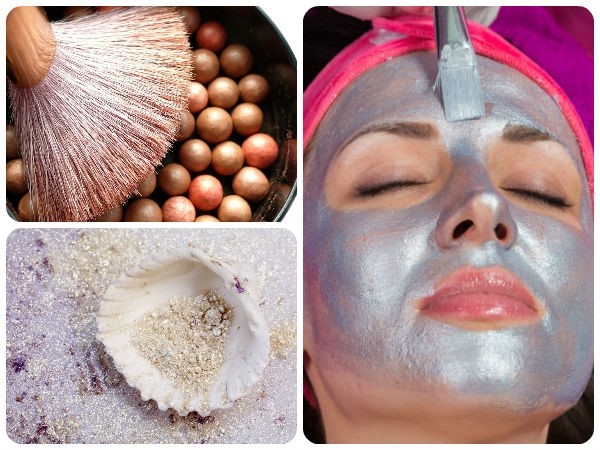 Image Source: Boldsky.com
Platinum facial
Have you ever tried this one? If yes, then you must be aware of the benefits of a platinum facial. It is supposed to recharge and energize your skin. It influences the skin at the cellular level and maintains the desired moisture level. It has great antioxidant effects which shelter the skin's youthful properties and hence impart radiance.
Gem Therapy
Gemstone facial therapy utilizes the natural energy of gemstones and is based on the properties of different types of gems. These stones work as a cleansing agent and the exfoliating help slow down the aging process. The key ingredients encompass ash from gems like emerald, ruby, and sapphire. If talking about the best benefit, this facial restores the ideal skin balance and keeps the skin blemish free. Hence, it is the best facial for glowing skin in the salon.
Must Read: Use chocolate for good skin
Gold facial
One of the most famous ones is this one. Gold facial is the most powerful anti-aging treatment, which imparts complete regeneration and nourishment to the skin. It's prime content is pure gold which gives natural luster and youthful radiance to the skin. It not just nourishes the skin to give it that natural glow but revitalizes the face also.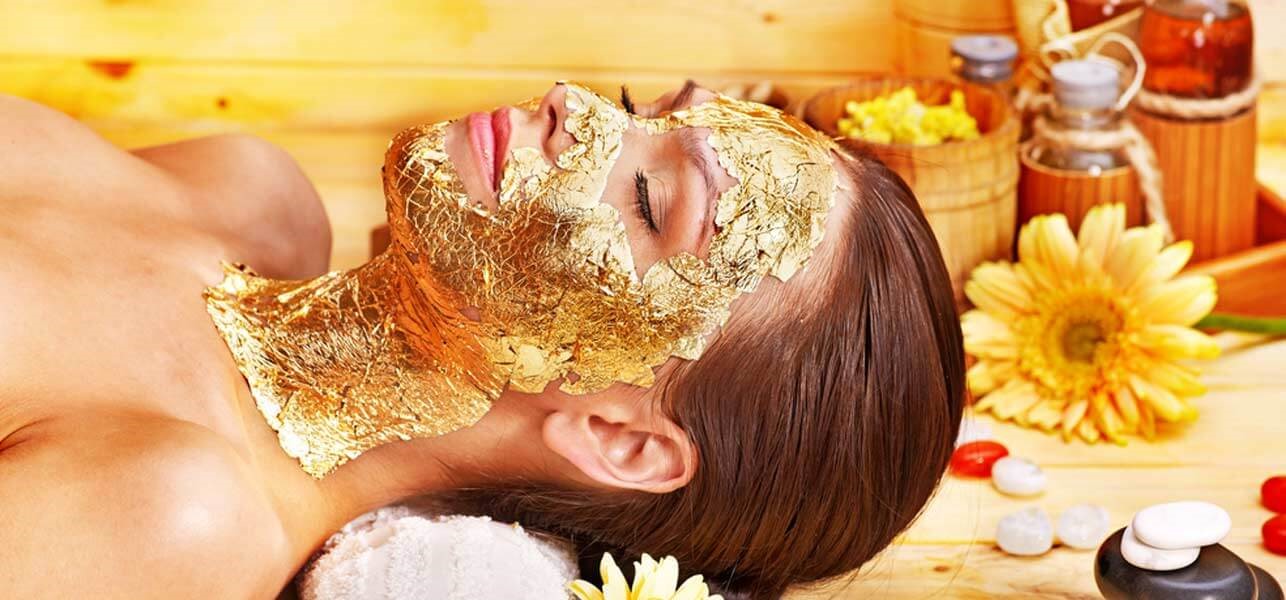 Undoubtedly, it's one of the most preferred bridal facials for glowing skin.
Chocolate facial
Ahh… the taste of chocolate is awesome. Now it's time to discover skin benefits that chocolate imparts. Designed for deep cleansing, it purifies the skin also and offers a refreshed and soft feel to the skin. The basic content in it is the fine chocolate grains and walnut powder which benefits to remove dead skin cells, along with black/white heads as well. It is a must try for cleansing the deep pores. It is the facial for the glowing and fair skin.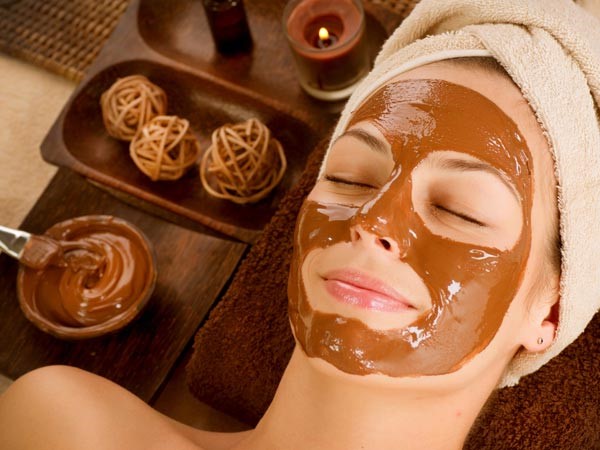 Image Source: Boldsky.com
Furthermore, the antioxidants present in chocolate help in dropping visible signs of aging, detoxifying and toning it to leave you with a youthful glow.
Diamond facial
Purifies brightens and polishes your skin by reducing wrinkles. Diamond Bhasma in this facial detoxifies & helps build skin immunity to fight against pollution while leaving it youthful and glowing. Consider this facial treatment for glowing skin after every three months.
De-pigmentation facial
Pigmentations is nowadays a serious skin problem, especially faced by ladies. Are you on the same ride? Then follow this facial in the parlor. De-pigmentation facial is done with a cleansing powder made with the goodness of long pepper & gooseberry. This effectively helps remove dead epithelial cells, revitalizes the skin, and lightens blemishes and age spots. Now increasing flexibility and smoothness in the skin is easy with this facial.
Anti-tan facial
Suntan is yet another despicable problem, especially in summers. But don't worry, now you can repair the damage done by the harmful UVA & UVB rays of the sun with the help of anti-tan facial. It lightens the darkened skin, even up the skin tone & leaves skin clear & radiant.
But before heading towards the parlor for all of these important beauty rituals –the facials for glowing skin in the parlor, you need to know which type suits your skin. Read the expert advice
Expert Advice on facials
Beauty Expert Shahnaz Husain advises, "The skin type should always be kept in mind while selecting a facial. For this contact the beauty therapists in parlor who analyzes the skin and suggests the treatment that's suitable for a particular skin type from— oily, dry, normal to combination."
Benefits of Facials in Parlor
A facial in parlor has benefits which are aesthetic as well as psychological. Read some important ones:
Professional cleansing, exfoliating and toning protect and preserve youthfulness
Delays the signs of aging, fine lines and wrinkles keeping skin soft and supple
Preserves firmness and elasticity of the skin
Induces relaxation and helps reduce stress and fatigue.
Improves blood circulation, strengthens the supportive tissues
Helps in lymphatic drainage, which flushes out toxins from the system and purifies the skin.
No one would disagree that every woman loves a day at the salon. There's no better way to pamper your skin and get some much-needed relaxation than to book an appointment for a facial. Olready is there to make this scrutinizing easy.
Don't wait; go through with the list of top 10 facial salons in Delhi.
Address: B-28, Lajpat Nagar – I, New Delhi – 110024
Address: Shop Number 38, Sector-17 Market, Near HDFC Bank, Gurgaon, Haryana 122001
Address: Shop Number-950, Block C, Basement, Vyapar Kendra, Sushant Lok-1, Phase 1, Gurgaon – 122002
Address: A-206 Krishna Market, Lajpat Nagar 1
Address: Shop Number. A- 149, Super Mart- 1, DLF Phase -4, Gurgaon 122001
Address: O-11/B. Lajpat Nagar-11/Basement (Sri Hari Restaurant) New Delhi-119924
Address: Shop No. 122, Ground Floor, Vyapar Kendra, Sushant Lok 1 Gurgaon 122001
Address: C-33, Amar Colony,Lajpat Nagar-iv, New Delhi-110024
Address: J-13/44A, Opp. ICICI Bank, Near Nucleas Gym, Major Sudesh Kumar Marg, Rajouri Garden Extension, Rajouri Garden, New Delhi, Delhi 110027
Address: B-1/20, Paschim Vihar (Near Jain Mandir, Main Road) New Delhi – 110063
What are you waiting for? Don't miss any relaxing way out to pamper your skin. Book without any hassle with us now!