Diwali is the day when there are a lot of people eyeing at you. So Why not look stunning and different this Diwali?
Everyone has a different definition when it comes to makeup goals. For some, It might be less usage of products, on the other hand, for some, it might be playing around with dark and loud makeup.
Don't worry, there are some people who can help you out.  Wondering who these geniuses are? They are none other than the *magical* Makeup Artists.
Here's a roundup of 5 makeup artists who can get you ready in 30 mins while you prepare for your festivities hassle free. The best part is – They do it in just under Rs. 3500/-
If you heart makeup and she's not on your makeup artists bucket list, you're losing out on some severe inspiration. She has worked with MAC for 2 years and has also taken training from Mickey Contractor, Karen Thomson, Vimi Joshi. If red carpet looks are what you like playing copycats to, Gauri should be your makeup artist.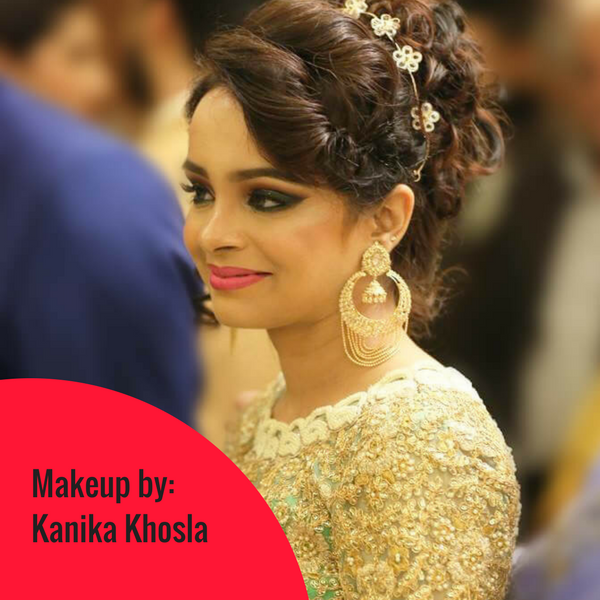 If eye makeup and dark lipsticks are your things, Kanika is the only one you ought to go to this Diwali. The girl is the makeup artist behind some of the boldest eye makeup, from smokey-eyes to multi-colored eye makeup, she's a pro at it all. Like that's not enough, She's also certified in High Fashion and uses different high-end products from brands like Mac, Makeup Forever, Inglot etc.
Not too long that Nidhi entered the makeup industry and has left everyone amazed with her makeup looks. She uses a wide range of products like Makeup Forever HD, MAC, Bobby Brown, Lancôme, Dior, Benefit, Becca, Naked, Too Faced, Anastasia Beverly Hills, etc. She's that one makeup artist to visit if you want that perfect contoured and highlighted face.
If you want that spectacular makeup look with false eyelashes or no-makeup makeup look. She's the one you should visit and is also known for creating the makeup looks you desire. Akanksha is a certified makeup artist and uses products like Mac, Bobby Brown, Makeup Forever, Temptu, Makeup Studio.
This makeup artist does the no-makeup makeup look just as effortlessly as a full-blown OTT look. She even works with bold lip colors to give you that dramatic look to stand out. She has also worked with Mac for two years, took training from Mickey Contractor, Karen Thomson, Vimi Joshi.
So contact your favorite makeup artists at Olready for Makeup and flaunt the festive look!