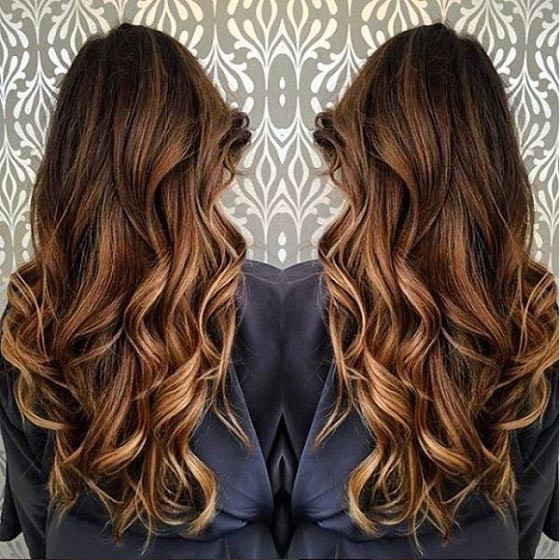 Do you have curly hair? Looking for some startling color trends this festive season? Then we are here with the awe-inspiring list of elegant hair color ideas for your curly and bouncy hair.
New and gorgeous hair color trends are on the horizon and you may wonder if there's something new to offer. After all, you must have seen all new trends in the past years. Still, a fabulous list is here.
Now you can acquire something better than just balayage and gray hair as all over hair color ideas here. After being asked by the top hairstylists to list the most popular hair color trends of 2017 the following extensions list is made.
There is an elegant and laconic version of balayage hair color ideas, latest forms of metallic hair colors and explicit shades of natural hair colors in stock this year. Just have a look.
Exclusive list of cool hair colors ideas for curly hair 2017
Bronde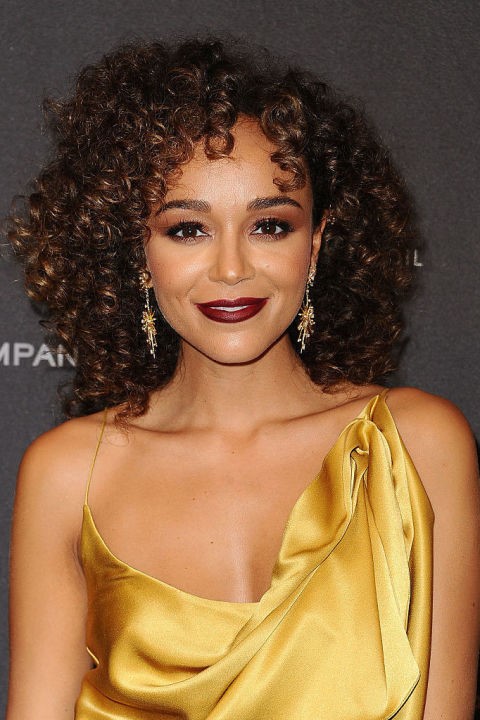 Ahh, every gorgeous lady's favorite Bronde — this particular hair color trend will never die. And, yes of course, it's for good reason. A color that sparkles blonde in the light, and goes chocolate in shadow is famous among stylish ladies. Every hairstylist has and will always be on board with this trendy hair color ideas for blonde curly hair.
It may seem or sound silly, here is the report that supports the latest hair color trends and this bronde trend isn't going anywhere, neither this year nor upcoming years. It's uninterruptedly on the lips of hair stylists and celebrities; however, the translation is a soft mix of brunette and blonde. Willy-nilly of the name, the color effect is a perfect changeover from summer highlights into darker fall hues.
2. Icy Gray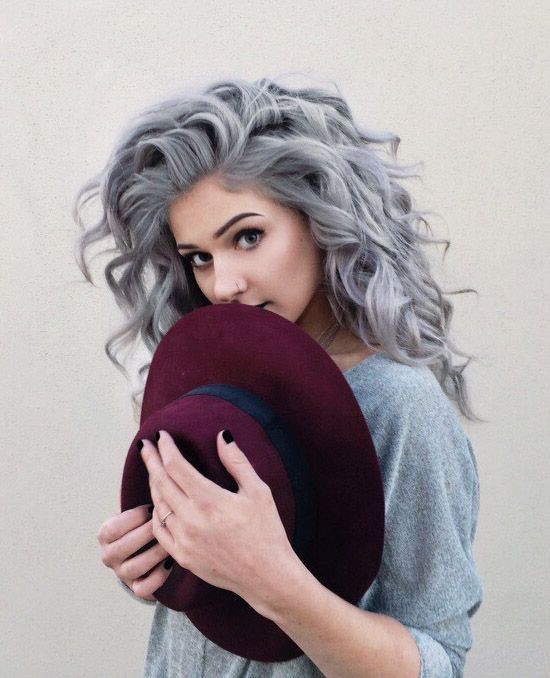 This growing trend is a fresher take on the double-processed blonde hair color famous last year. Some of you, the curlies and naturalistas, would flinch at the thought of bleaching their already-fragile coils. Though, thankfully, with the invention natural colors available in the market, more stylists are able to arrange for this color to their clients without any apprehension of damage from bleach and other chemicals.
Keep your icy shiny gray hair color trend from getting brassy by using natural and color friendly shampoos as this combination helps maintain your hue's freshness.
3. Succulent Tones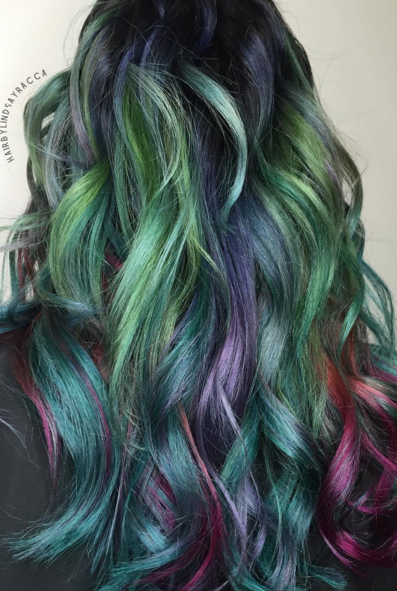 It can be said that succulent tones is nowadays everyone's favorite and is cropping up all over Instagram. Some are opting for darker hues while others are trying brighter more of neon shades. Weave in purple and magenta hues towards the end of long locks, moody turquoise through the lengths and jade near the crown is the essence of this shade for your beautiful curly locks.
4. Color melting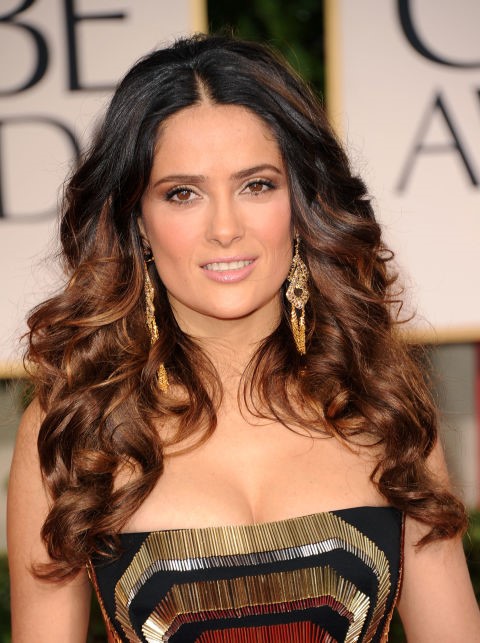 If you are searching for a subtle but stunning hair color ideas for curly brown here then here is your answer. This is one of the novel techniques in trend for curly hair. This is the technique that creates a multi-dimensional effect on hair. This allows multiple tones to melt together and thus creating a natural look which reflects different tones of light flawlessly.
With all of the cool Technicolor hair spotted on celebrities, Pinterest and Instagram this year, dark brown and blonde almost seem like radical choices as one of the best brown hair color ideas.
5. Tiger Eye Balayage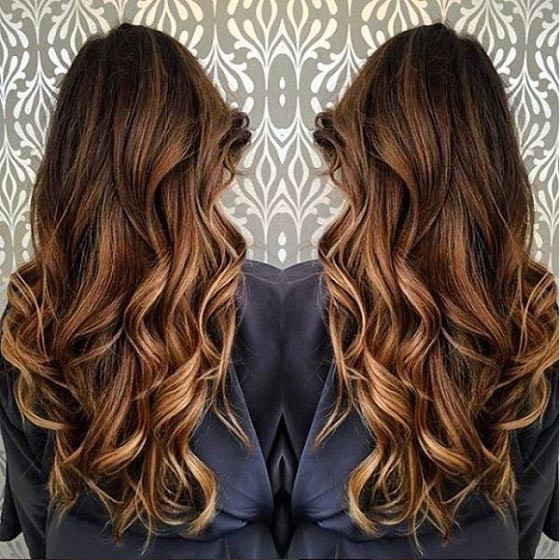 This fabulous hair color trend for curly hair is the new bronde in hair trend which is a cool and melted mixture of caramel and deep brown highlights. This color trend also gorgeously complements the warm brunette hair color ideas which are rich in gold, amber and honey shades.
Instead of classic foil highlights, Balayage is the color trend that is applied straight from a board onto the hair. Consider it as 'colourist free-hand' art.
So, whether you're ready to taste the flavor of the rainbow or just want to enhance the natural color in your curls, there's never been a better time to dive in and dye it. Let your true colors shine through, whether those colors are whimsical dark brown blonde, lustrous rose gold, sun-kissed highlights or rusty red.
These cool hair color ideas are guaranteed to give you a fresh look for 2017, including a few that we're sure you've never seen before.
Ready to color your hair, consider these tips!
If you have decided and put your step ahead to change to a new shade or two for the 2017 fall season, start by considering these steps:
SELECT shades first you want to experiment with. Have multiple reference photos ready to show your stylist. If you can get visuals then it's the best for coloring hair as they give you and experts an easy way to start and communicate with.
DISCUSS the choices you have with your stylist. Then try to find out which one would be the perfect option for you this season. Consider high or low lights first to your hair just to avoid too dark or too bright this season.
ASK your hair experts about the maintenance for keeping your new hue undamaged.
REMEMBER that you may need your roots touched up every 4-7 weeks. However, it depends on the growth of your hair and the colors you have selected.
UPDATE your hair color with cleansers, conditioners, and styling products that are color-safe and healthy.
Here is the list of top salons where you can get these amazing color trends:
Address:   G-17/1A First Floor, Back lane Market, Above HDFC ATM, New Delhi-110027-
Address:  S – 23, Ground Floor, Janta Market, Rajouri Garden, New Delhi – 110027 –
Address: B-1, First Floor, Omaxe City Centre, Sohna Road, Gurgaon- 122001 –
Address:  B-28, Lajpat Nagar – I, New Delhi – 110024 –
Address:  SCO 24, Sector 31, Near Om Sweets Restaurant, Gurgaon 122001,
With expert hair colorists the chances of having any sort of damage to hair is rare. They are constantly perfecting ever better techniques to give you a color that's so for you. And the possibilities finding the best hairstylists are endless here.
We at Olready have some of the best hair salons in our list. Choose to attain the best and ever trending hair color for your lovely and swirly curls.
Book an appointment to shine at your special events now!